Alvey PE Accuglide
True zero - pressure accumulation
Only fingertip pressure is needed to stop an entire line or separate items for spacing or removal. The Accuglide, compared to similar conveyors in the industry, is superior in preventing pressure build up between packaging and in releasing them smoothly and quietly.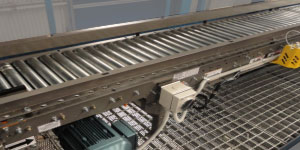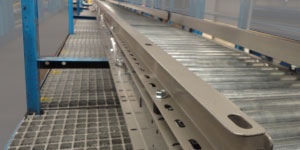 Accuglide is a chain driven powered roller conveyor that provides quiet, positive transportation and zero pressure accumulation of cartons and totes in straight & curved sections.
Accuglide features configurable operational modes that allow for maximum output at the lowest possible speed, and integrates photo eye sensors with zone control modules to optimise product detection and flow while minimising product damage.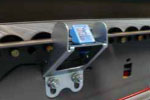 CSick PE Standard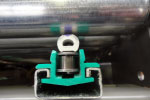 Designed to Last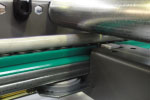 Smooth & Quiet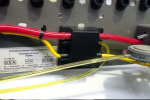 Duel Zone Control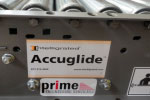 Sold & Serviced Locally
Features
Singulation, auto-slug and slug operational modes
Photo-eye sensors
Accumulating curve sections
Integral case stops and brake modules
Carrier rollers with ABEC precision bearings
LED diagnostics on zone control modules
Benefits
Convey around curves with a single drive
Ease of installation and start-up
Quiet, positive transportation with zero pressure accumulation
Quick and easy conveyor release mode configuration
Safe low-voltage power supply requirements
Quick error diagnosis to minimise downtime